Master the Mix: Amplify Your Campaign Results with Earned Media
---
For years, marketing and communications executives tapped a concentrated media landscape to push out brand-centric messages to attract audience attention, gain trust and win market share. But that's no longer a tenable strategy.
Confidence in brands is decreasing, and consumers are becoming increasingly resistant to advertising. Nearly 80% of users interviewed for a recent study [1] say they almost never click on online ads.(click to tweet) Credibility and trust can no longer be bought.
If marketing and communications leaders want to amplify their organization's market influence, they must establish meaningful relationships with influencers and buyers throughout the entire customer journey. Success depends on shifting away from disconnected campaigns and transitioning to a coordinated, multichannel lifecycle approach. Using earned media in an integrated way with paid and owned channels will be critical for maximizing impact.
As the trust in and efficacy of traditional advertising (paid media) and campaigning (owned media) continues to decline, the need to connect, scale and accurately measure the impact of communications (earned media) has never been more acute.
You must find the right balance of paid, earned and owned media and incorporate it into your multichannel strategy. Earned media has re-emerged as a potent force in the mix because it is powered by credible influencers who inspire others to make purchase decisions.(click to tweet)
Friends, family, colleagues and subject matter experts are increasingly becoming the most trusted sources of information for consumers when making buying decisions. In fact, according to a recent study conducted by Forrester, 67% of consumers said they trusted recommendations from friends and family, more than three times the number who trusted brand specific sources such as: emails from companies (21%), social media posts from brands (19%), and ads on websites (14%).[2]
These people are having millions of interactions with trusted advocates and key influencers each day, across digital, social, offline and traditional channels. To maximize brand impact, savvy communicators know they must leverage the power of earned media to enhance program performance on an ongoing basis.
Mastering the Mix: Paid vs. Owned vs. Earned Channels
At a time when 81% of senior marketers believe earned media is more effective than paid media, communications executives are starting to recognize the power of earned media to optimize their brand's position in this changing consumer climate.(click to tweet)
The best approach is to combine paid, owned and earned platforms, but finding the right mix is key. Marketers have traditionally underinvested in earned media and overinvested in paid and owned channels. The most effective strategies incorporate all three in a more balanced approach, bringing in automated media monitoring and other predictive analytics tools to create compelling content that is shared with the right people, in the right place at the right time – amplifying program success.
The biggest proportion of marketing budgets – about 83% – continues to go towards paid online and offline advertisements despite declining performance, which indicates an opportunity for brands to reassess their marketing mix and re-prioritize their investments. Marketers and communicators must establish new KPI's to evaluate their current investments on an ongoing basis, and reallocate funds dynamically based on what's performing best to drive return-on-investment.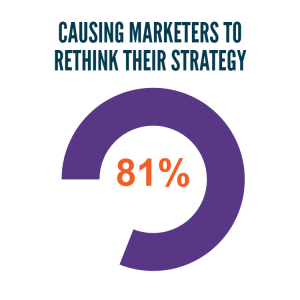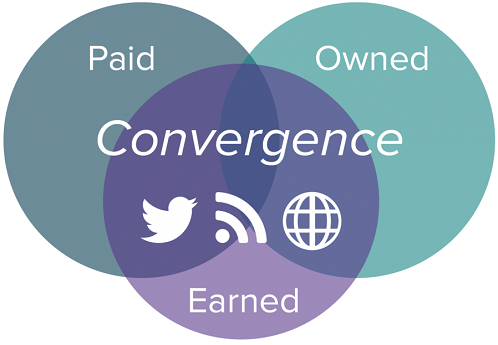 One way you can ascertain if you are focusing on the right channels is performing real-time monitoring to understand which key topics are resonating with your audiences and markets across channels. Set up automated multichannel listening tools — across traditional, digital and social channels — to identify the right influencers and determine the best areas to contribute content.
By tuning in to the conversations in your markets and getting granular data on brand sentiment, emerging trends and how your brand is performing versus the competition, you can write compelling, insights-driven content that is both timely and relevant to your intended audiences. Building from that framework, you can create customized content pieces for different channels, segments and stages of the buyer's journey, increasing your capability to convert your audiences across many different touchpoints.
Take a Holistic, Data-Driven Approach
Traditionally, communicators have had to manage many distinct solutions, constantly focusing resources on syncing these disparate systems manually. But with a holistic marketing approach, communicators can instead allocate those same resources toward driving innovation, strategic progress and real-time results.
It's vital that leaders are empowered to make intelligent, rapid decisions to orchestrate their brand's communication strategy in a unified way across paid, owned and especially, earned channels. By combining technology and automation with analytics, communicators can optimize their programs across all channels and find a better way to connect, scale and more accurately measure the financial impact of earned media communications.(click to tweet)
In order to maximize the potential opportunities for brands to connect with their audiences, marketing and communications leaders should focus on five key stages that represent the entire communications lifecycle: Listen, Target, Create, Engage and Analyze.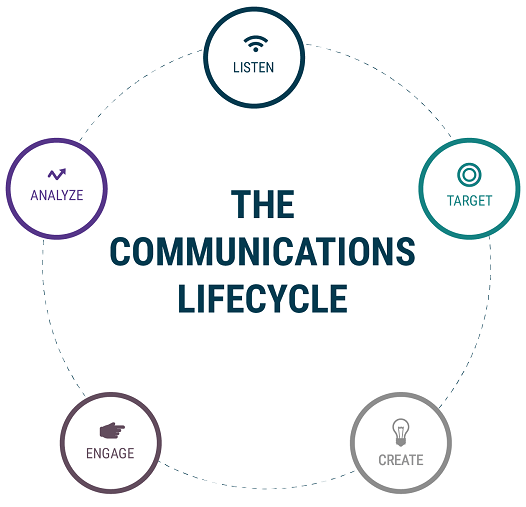 Marketing and communications teams should always begin developing their program strategy by listening to media channels for brand mentions, competitive activity and trending topics, using monitoring and analytics tools to target the specific set of influencers and decision makers who can become powerful brand advocates, and leveraging market insights to create compelling content that is multi-faceted in terms of format and authorship. Then, they can engage audiences with content through an integrated, multichannel approach and analyze content and channel performance to optimize programs on an ongoing basis, repeating the process.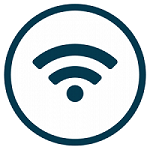 Listen to Your Audiences:
To ensure your communications programs are effective, you need to understand the customer journey from beginning to end.(click to tweet)
Engaging content increases audience awareness, inspires conversation and stimulates activity. By providing the right content to the right audiences at pre-selected stages of the customer journey, organizations can provide a more personalized, contextual experience that is more valuable to audiences across each particular moment.
But mapping that journey requires more specific research than just listening to what customers say online and developing content based on those themes. You also need to understand their informational needs and what motivates them to action across the journey – and ultimately, make purchases and advocate on behalf of your brand. That way, you can identify specific personas and provide authoritative content from credible subject matter experts to help prospects and customers achieve specific goals across stages. Doing this requires in-depth insights about emerging topics, key influencers and competitive insights.
Using data-driven insights to understand what prospects need to hear about throughout the customer lifecycle, brands can map out a content strategy that serves up valuable, customer-centric content at every stage, propelling buyers to the point of purchase and beyond, Listening isn't static; it's a dynamic, ever-evolving process that requires real-time insights.(click to tweet) When you know what's being said about your brand across channels in real time, you can participate in the conversation in compelling, engaging ways and adapt your content strategy dynamically based on current market conditions.
For example, we applied an automated insights listening approach to help UNICEF track the impact of its communication and public advocacy programs and inform its strategy. Each year, we ingest and analyze more than 18,000 articles written in six different languages, which enables UNICEF to be nimble and targeted with its communications approach.
By learning how their content resonated across mediums and with audiences around the world, UNICEF was able to successfully shape its brand perception and engage its audience more authentically. The strategy was so effective that it won the Best Measurement of a Not-for-Profit campaign honor at the 2016 Association for Measurement and Evaluation of Communication (AMEC) Awards.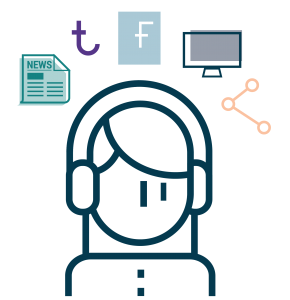 We also provided data and measurement insights to our partner Ketchum, who commissioned us to write a custom algorithm for the Cleveland Clinic, one of the nation's top hospitals. The medical center wanted to prove the value of its communication efforts and drive an increase in appointments to its clinics. To accomplish this, we combined our listening tools with the Cleveland Clinic's metrics into one aggregate score, allowing the organization to more effectively gauge the overall impact of its media campaigns.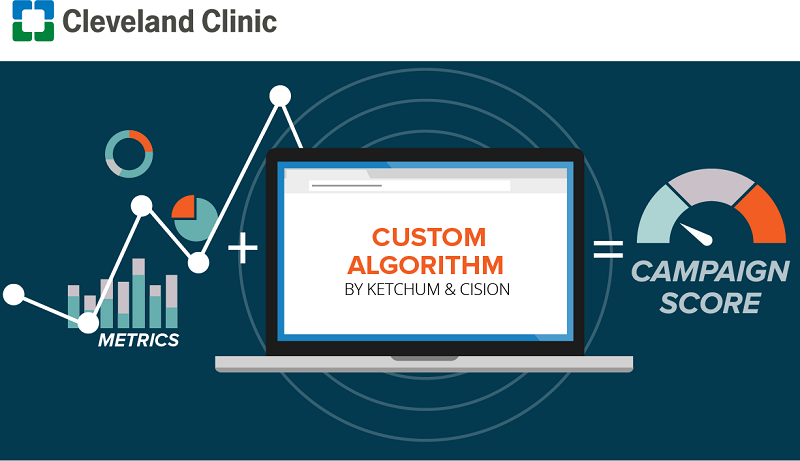 In our own marketing and communications programs we use data-driven insights to influence our own content strategy as well. After harnessing a wealth of data and predictive insights to better understand our audiences, we use primary research to create new content pieces, such as the recently releasedTop 100 2016 Election Journalists, Editors and Influencers report that garnered international media coverage. We then supplement our insight-driven pieces with blog content authored by industry-known credible experts and content on other channels so that the brand can maximize the impact of each report. We also use our insights and third-party partnerships to develop re-occurring, substantive research reports providing original communications research and data, which now have become highly anticipated each year by a global audience. This approach has driven a double-digit increase in content engagement and conversion.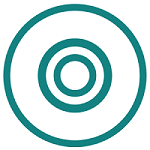 Target Influencers and Trends:
Buyers are savvier than they've ever been before — thanks to the endless stream of information available through digital channels — but if they see a reporter or influencer they trust speaking highly of your brand, they'll be much more inclined to engage with your content.
Zero in on the journalists and influencers talking about your company and your industry, but avoid taking a shotgun approach that indiscriminately peppers irrelevant industries and uninterested parties. Instead, be precise and focused in your efforts to uncover the key influencers driving specific conversations in particular communities.
Analyze their online profiles to determine who is best equipped to amplify your story with the right audiences. Once you've identified potential partners, reach out and build relationships with them by connecting with them through their preferred channels and sharing relevant and compelling stories.
Taking a strategic, targeted approach to journalist outreach helped government entity Los Angeles County communicate news in a timelier manner and increase coverage of local, important issues. Prior to enlisting our help, the county sent press releases to every reporter in the city — a labor-intensive approach that didn't deliver results. With our help, the organization switched tactics, targeting press releases to reporters who had previously covered similar topics and were likely to do so again. The pivot in strategy reaped big rewards, earning Los Angeles County mentions in The Associated Press and The Wall Street Journal.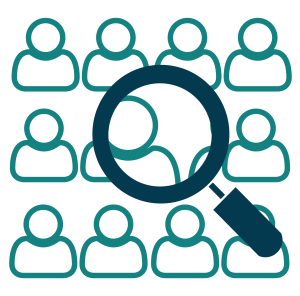 Targeted influencer relations also played a significant role in our own media strategy during our recent Demand Success Conference. We asked conference speakers, plus 50 additional industry influencers, to share conference-related content throughout the event.
Their involvement helped us gain more than 1,000 new social followers during the course of those three days, plus 31 unique pieces of media coverage. In addition, our branded multimedia content gained a 4,900% increase in views and the conference trended nationally on Twitter. This significantly increased the ROI of the program and serves as a testament to the power of influencer marketing.
Create an Effective Content and Earned Media Strategy:
Influencers want to build relationships with brands that demonstrate their value through thought leadership, engaging multimedia content and topical channel engagement. If you want your brand's influencers to turn into advocates, it's essential to publish content that effectively engages your audience and establishes your brand's expertise – and do so on the right channels.
Showcase your brand's thought leadership by establishing a matrix of trusted, credible subject matter experts, including internal teams across functions, customer advocates, influencers and analysts. Brands have a huge opportunity when deciding what experts they want to use as brand stewards. It's a good idea to decentralize and look outside of both the communication and marketing departments in order to maximize the variety of experts speaking on different topics. Leverage these experts to augment content, build a community and engage targeted influencers. With this approach, you can cast a wider net by taking different angles on industry topics based on each person's unique talents and experiences.
Your earned media strategy must use the insights you gain through monitoring to help you determine the type of content your audience is interested in so that you can maximize the most impactful brand interactions.(click to tweet)
It's not enough to know what type of content your audience would like to see — people already expect stories to be interesting, informative and entertaining. Whether people are on their smartphones or desktops, they demand to be entertained by emotionally compelling messages enhanced with images, video content, infographics and more.
A 2015 analysis of PR Newswire press releases showed that pairing text with multimedia content is a key factor in making content stand out and building deeper audience connections. Adding videos, photos, infographics and audio clips was proven to increase views by 1.4 times with images and 2.8 times with videos. The key is pairing the right assets together with a compelling story and putting it in front of the specific audience you hope to engage with.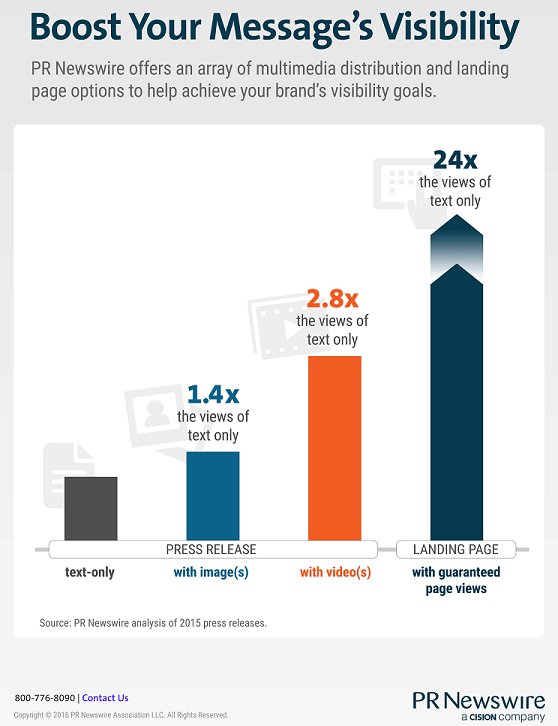 With a creative goal in mind and the hope of increased campaign visibility, MultiVu, our creative services team, helped cloud business application provider Intermedia create an animated video as part of a multichannel content marketing campaign. We provided a team of creative experts and worked side-by-side with Intermedia to develop an award-winning video that sparked engagement and drove audiences to take action on its message. By utilizing a visual-first content strategy and building a multichannel, integrated campaign around it, the brand was able to drive a significant number of conversions and earned organic media coverage from noteworthy publications, which proved key to the company's growth.(click to tweet)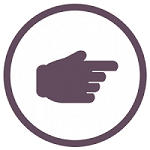 Engage Audiences in a Coordinated Way Across Channels:
The variety of platforms that people use to search products and find content is staggering, and will only continue to grow over time. It is impossible to distribute thought leadership content across all of them, so leaders must decide which channels make the most sense for their brand and strive to engage influencers and decision-makers on as many key channels as possible. Although automation and analytics tools can help you scale your efforts, you still need the human factor. Leaders must make sure that they have the right organizational structure and processes in place – along with the right talent (such as content creators, multichannel managers and analytics specialists) – to effectively create and manage a constant flow of compelling, unique content across the most relevant channels used by your core audiences.
Based on that strategy, we have revolutionized our own approach to audience engagement, utilizing a buyer-centric, integrated digital marketing framework that engages, nurtures and converts buyers across the entire sales cycle. The biggest change when adopting this new strategy was thinking holistically with respect to content, people, processes, technology and data.(click to tweet)
To maximize our effectiveness and efficiency, we created a globally scalable infrastructure with five key components: buyer-focused content, an integrated marketing technology stack, a robust lead management process, a coordinated multichannel approach and a comprehensive data management and analytics program. All components were mapped to the customer journey and followed the buyer-focused model to establish consistent and compelling experiences.
Our revolutionary multichannel strategy allows our brand to interact meaningfully with customers at any touchpoint, maximizing engagement.(click to tweet) By creating valuable content and sharing it across channels in a coordinated way, we achieved a 97% increase in views and a 222% jump in our click-through rate during the first half of 2016.
One factor to keep in mind is that press releases (which drive earned media) can be a powerful amplifier of paid and owned media. When we added press releases in conjunction with other core channels in the media mix, we increased content downloads an incremental 250%. The power of press releases cannot be understated: they drive increased online discoverability, reach new audiences across channels, and extend content shelf life online.

One of our partners cites the use of press releases as a huge factor in helping them achieve their goals. MarketResearch.com paired data-driven content with a multichannel content strategy that incorporated press releases. The company hired us to help them boost engagement and revenue. During the course of eight weeks, the company released nearly 70 press releases that drove 260% more traffic than any other paid marketing sources. The press releases also generated enough sales revenue to generate 27% ROI within a year – in addition to extensive earned media pickup. Media platforms reacted positively to the surge in content, and the releases were posted more than 18,000 times on different news websites.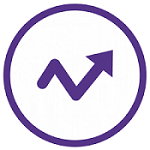 Analyze Program Effectiveness:
The final component of a holistic framework and complete customer lifecycle strategy is leveraging advanced analytics to prove – and improve – program results. Communication professionals are being held to stricter performance standards than ever before and need to be able to attribute the impact of communication and earned media, including highlighting the financial impact of communication programs that they haven't previously been able to quantify.
Marketing and communications leaders need to shift from vanity metrics such as traffic data, likes and shares to program metrics that tie to business performance. To do that, you should be looking at the entire lifecycle of your customer communications, from discovery through advocacy, and assess the contribution of content and channels to revenue growth. Look for blind spots in your strategies and use analytics to optimize your marketing and communication programs on a daily and weekly basis.
At Cision, we have moved beyond traditional program performance KPI's such as page views, click-throughs, earned media pick-up, likes and followers. Though these are important and we continue to track these, we have moved to what we call 'business impact metrics.' These include content and channel elasticity (conversion rate), pipeline contribution, revenue growth, customer satisfaction and client retention.
This sophisticated analytics approach has allowed us to dynamically change our investment allocation based on channel and content performance. The result: our pipeline of qualified leads increased by 166% year-over-year. This strategy also drove an incremental 2% to topline revenue and shortened the sales cycles by more than a third.
We use an insights-based strategy to optimize our programs even further. The team conducts a significant amount of testing to figure out the best days, times and sequence to promote content. Using A/B testing and a 360-degree campaign view, our marketing and communications team has developed a condensed, optimized daily schedule that has vastly improved multichannel promotion program performance.
In fact, when we used a coordinated, multichannel approach with more than six to eight channels, we increased content downloads by almost five times and the conversion rate by more than 40%. We also discovered that there's an exponential impact correlated with using an increasing number of channels within a shorter time frame. When we promoted our content in a coordinated way across channels within a few days, rather than a few weeks, we achieved four times the number of content downloads.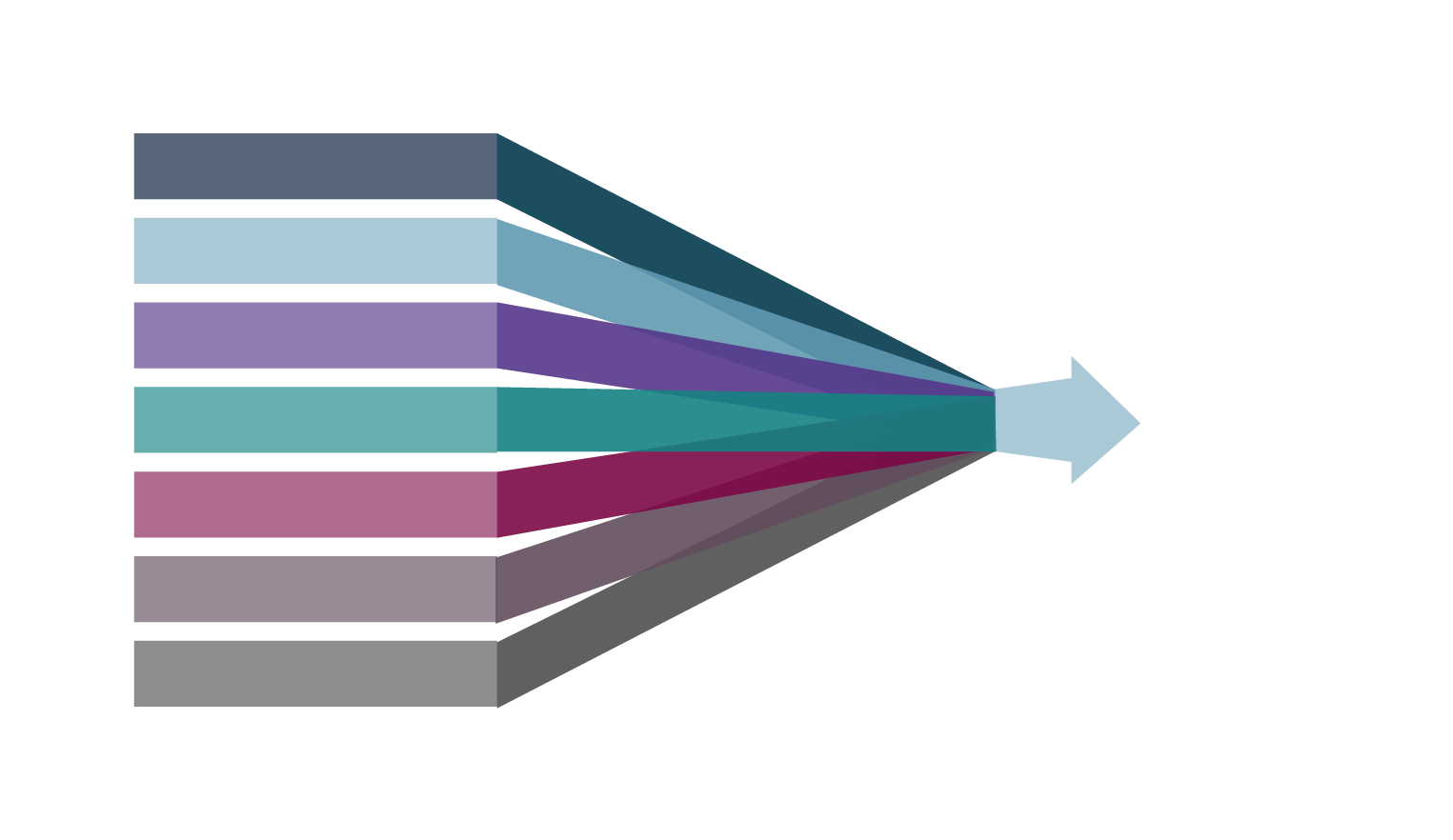 Lavu, a food service software solutions company, also adopted this multichannel approach. Seeking an increase in earned media, web traffic and leads, Lavu used our services to leverage expert insights for content and multichannel distribution. By hosting a lead generation form on their multimedia news release branded landing page, Lavu gained 200% more leads generated than goal, received 2,000 views in net new traffic driven via the landing page into the Lavu digital ecosystem, and garnered more than 20,000 image views and downloads.[3]
Implementing a Communications Lifecycle: Bringing It All Together
At Cision, we have achieved success by following a simple edict: Think big. Start small. Move fast. You need to establish a bold vision for where you want to go, and then use a test-and-learn approach to prove your model and iterate quickly based on data and analytics.
Siloed departments, disconnected channels and manual processes will limit your ability to communicate with audiences, engage influencers and drive customers to action. The successful execution of your strategy to drive higher marketing and communications impact depends on utilizing a holistic, buyer-centric approach across the customer lifecycle powered by data and technology.
Harmonizing our content and channel strategies through data, technology, people and processes, enabled us to create compelling experiences for the people who matter most through ongoing, consistent multichannel interactions. This not only had a positive impact on customer engagement, but also led to an increase of 360% in marketing influenced revenue.(click to tweet)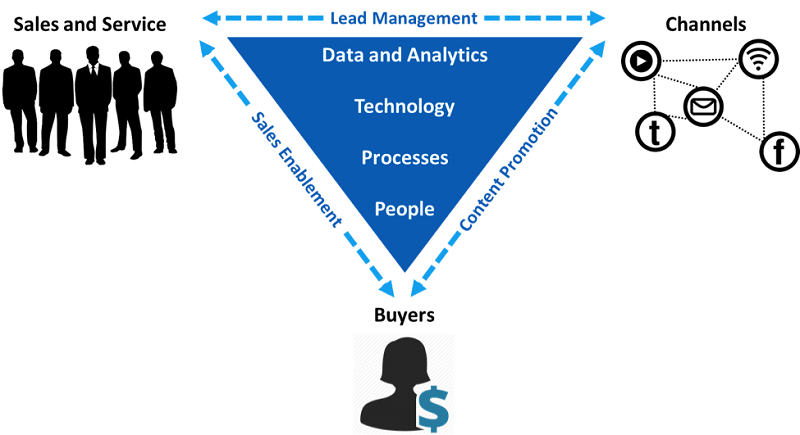 By using a unified, cloud-based earned media platform that combines media insights and analytics with integrated content and technology, communicators can optimize their programs throughout the entire customer lifecycle. You'll not only be capable of implementing the right balance of earned, paid and owned media, but you'll also more effectively allocate investment in content, channels, data, technology and people. This, in turn, will improve the efficiency and impact of your programs, resulting in higher internal and external credibility and a bigger budget going forward.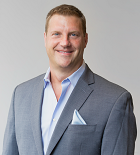 About the Author
Ken Wincko is the SVP of marketing at Cision and PR Newswire, where he manages the company's global marketing strategy. He is also a member of the Executive Management Committee. He has more than 20 years of marketing, product, and business development experience in bringing innovative marketing programs and solutions to market for both B2B and B2C organizations.
Prior to Cision and PR Newswire, Ken held senior-level marketing and product leadership roles at Dun & Bradstreet, ADP, Citigroup and IBM. He is an advisory board member of the CMO Council and a frequent speaker at major industry conferences. Ken has been covered in publications such as The Wall Street Journal, TechTarget, Information Management, The Demand Gen Report and MarketingSherpa.