Get custom content for your website or blog
Enhance your website's or blog's content with PR Newswire's customized real-time news feeds

Whether you have a general information portal or a blog dedicated to a niche audience, we can build a news feed to match your content needs. You can provide your visitors with fresh news targeted to their interests distributed directly from a trusted news source.
Content Delivery Solutions:
PR Newswire Widget: With user-friendly installation, fully customizable content available in 24 languages, full-text content hosted directly on your website or blog, and a dedicated support team, the Widget is now the easiest and fastest way to add fresh, constantly updating content to your site.
In EMEA, the Widget is available in:
You can see our widget in action on the following sites:
FTP: Our FTP delivery solution provides real-time delivery of raw XML data feeds. Our robust FTP feeds are fully customizable, and are available via push or pull. Here is an example of a German site using our FTP feed: Finanznachrichten
API: Our Content API is designed to allow media organizations, content aggregators, mobile application partners and other content product developers to create applications that formulate simple or complex queries that will search and extract data from PR Newswire's vast store of news release data. The API can return results in XML, JSON, Atom and Full-Text RSS formats.
Tech specs are available.
Contact PR Newswire's Media Relations team to discuss your content needs.

Worldwide Partners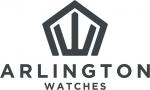 Arlington Watches
Arlington Watches is your online destination to get news, information and to shop pre-owned and vintage watches and watch accessories. A family owned and run business based in London who are passionate about horology, craftmanship and timeless classic style.
Caducee
Caducee is a french online portal which specialises in Business-to-Business Healthcare information.

Central Charts
CentralCharts is a social network and an information portal on the financial markets for traders and investors. It is based in France.

Cryptocurrency Hardware Wallet
Cryptocurrency Hardware Wallet is THE source for crypto news, trading resources and hardware wallets.

Criptonews
Criptonews es un portal de noticias que publica artículos sobre el mercado de las criptomonedas, Blockchain y noticias relevantes sobre ICO's.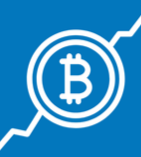 CryptoPrice.Ng
CryptoPrice.Ng is a financial platform that provides daily the most trusted financial market and cryptocurrency information. Also serving as a cryptocurrency & blockchain resource, It shows the most accurate live prices, charts and market rates from trusted top crypto exchanges globally, with over 2100+ cryptocurrencies and their accurate historical data.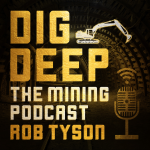 Dig Deep - The Mining Podcast
Dig Deep - The Mining Podcast was launched in November 2018 through iTunes and is produced weekly, providing mining content to the industry through interviewing seasoned professionals who may want to express their views on the latest news, talk about a particular topic or promote their company, project or operation. This is where senior leaders can pitch either their company or project/operation to the wider community to attract finance and awareness.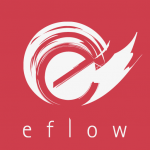 eflow
eflow is a market-leading provider of regulatory software and workflow solutions based in the UK. Working primarily in financial services, eflow has consistently supplied its clients with powerful, intuitive and comprehensive solutions since its foundation in 2004. In the 15 years since the company was founded, eflow has developed a range of enterprise application workflow solutions: these solutions include, but are not limited to, compliance, straight-through processing, and enterprise workflow backbones.

Finance Brokerage
Finance Brokerage is the leading source of most recent and relevant information on Forex, Economy, Technologies, Stocks and Cryptocurrencies. Along with the news, we offer you a full scale of trading and educational resources, enabling you to become a successful trader on the foreign exchange market.

Finanzas & I+D+i
Finance Brokerage is the leading source of most recent and relevant information on Forex, Economy, Technologies, Stocks and Cryptocurrencies. Along with the news, we offer you a full scale of trading and educational resources, enabling you to become a successful trader on the foreign exchange        market.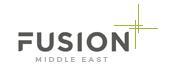 Fusion-me.com
Established in 2010, Fusion Middle East is a 100% Qatari-owned company. Perfectly positioned to act as a local partner for international companies looking to set up business in Qatar and the UAE, Fusion Middle East offers customised solutions, mitigating risks faced by the clients, while paving a        secure path towards success.

ItalyUSA Magazine
ItalyUSA Magazine deals with topics related to institutional relations between Italy and the United States. In particular, this magazine informs Italian        Americans about news about their community and important events in their motherland.

Impresa Internazionale
Impresa Internazionale is a website dedicated to export-oriented Italian companies. Companies interested in exporting "made in Italy" products meet        in this magazine and tell their experiences.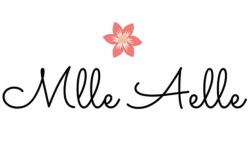 Mademoiselle Aelle
Gaëlle is a webmaster, blogger, beauty and fashion editor. Mademoiselle Aelle is a three-year-old beauty and fashion blog where beauty reviews, tips and tutorials are published daily. This French blogger also creates lookbooks, inspired outfits and posts with good shopping tips. She tries to present products for all budgets to make sure her reviews correspond as much as possible her readers. Gaëlle's blog also has a lifestyle section where the        author loves to talk about everything and nothing: cooking, career or personal development.

Mataf
Mataf is a financial site based in France whose objective is to provide online tools for beginner and professional traders, containing all the resources necessary to manage trading accounts whether on Forex, stocks, indices or commodities.

Mercurpress
Mercurpress is a press agency that distributes, in Italian and English, news from the industrial sector. The topics covered come directly from the world        of healthcare, aerospace, technological innovation and other industrial sectors.

One News Page
One News Page is a leading news portal website featuring original news coverage and syndicated content from trusted media outlets worldwide. The        One News Page website offers live access to breaking news, a comprehensive news archive of tens of millions of news articles as well as a fast-growing        library of news-related video clips.

PharmaBoardroom
PharmaBoardroom provides free pharmaceutical industry trends, news and reports all over the world. This site is for senior professionals who want to understand local and global markets.

Softpower Blog
Softpower is a blog about people, power and success. Appearing on Softpower is a clear symbol of success for entrepreneurs, managers and people in        institutions. In particular, it is very prestigious to be interviewed by Softpower because the blog is read by Italian decision makers and is therefore very        influential.

Startupper Magazine
Startupper magazine, since 2010, provides the community of Italian startups with all the most important news about their business. From events to contests, financing, acquisitions and other opportunities, Italian startupers and entrepreneurs will find in this magazine everything they need for their        success.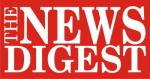 The News Digest
The News Digest is among Nigeria's leading news websites operated by young Nigerian graduates. Over the years, The News Digest has had top-notch investigations in Nigeria's Education sector, aside exclusive political breaking news/analysis/interviews, entertainment news and special reports. By so doing, The News Digest have become a household name to a large populace of readers spreading through all parts of the country who rely on the        platform daily for factual news items.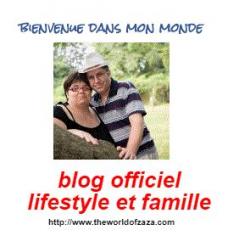 The World of Zaza
Welcome to Zaza's world of sharing, product testing, personal opinion, fighting, outing, projects, contests, information and much more!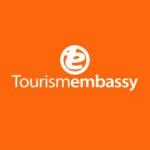 Tourism Embassy
TourismEmbassy is a Spain based travel online portal. It's one of a kind; TourismEmbassy is the ideal place for those with an interest in travels and tourism. The website is live with 8 different versions, one for each of the following languages: English, Catalan, French, Italian, Spanish, Portuguese and Russian.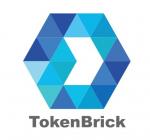 Tokenbrick
Tokenbrick is a Spain based company encompassed in the real estate and construction sector which aims to be the number one portal to offer real estate promotions in exchange for cryptocurrency, for that we launched our ICO, offering Tokens ERC20, which will grant each buyer a consolidated right to participate in the profits of the company in proportion to the number of purchased tokens.

Vino&Business
Vino&Business is an innovative publication in the field of wine. In fact, it does not inform about the release of new labels or propose wine reviews,        preferring to inform wine entrepreneurs about opportunities, financing, events, training courses and anything else that can help them in their business.

Yahoo Finance France
Yahoo Finance is one of the major business news and financial data website in France.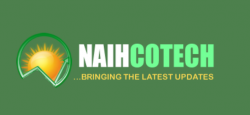 NAIHCOTECH
NAIHCOTECH is your trusted source for renewable energy news from Africa and the world.