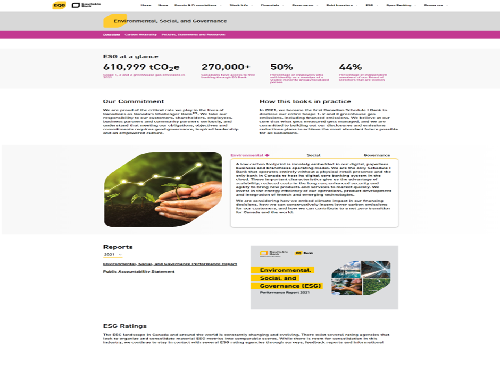 Keep investors informed of your company's ESG strategy
The demand for Environmental, Social, and Governance (ESG) disclosure from companies continues to grow. It's no surprise that investors are focused more than ever on sustainability and governance initiatives as they assess company performance. Cision can help you create a dedicated, branded ESG Room to keep investors and portfolio managers up to date on your core ESG initiatives
Put your company at the forefront of risk management
ESG Rooms enables you to actively report your ESG initiatives through digital channels, which lead to increased investor confidence and are considered a less risky investment.
Allow your company to be transparent with ESG Rooms
Take control of the narrative. Be transparent with investors by sharing your company's ESG story directly on your website.
Commit to your Future
ESG Rooms gives you the tools to share your company's latest ESG disclosures and future plans. Investors want to know you are committed to your ESG strategy long-term, and ESG Rooms provides you with the platform to do this!